Novak Djokovic announced his split from Boris Becker on Tuesday evening, via a statement on both his website and his Facebook page.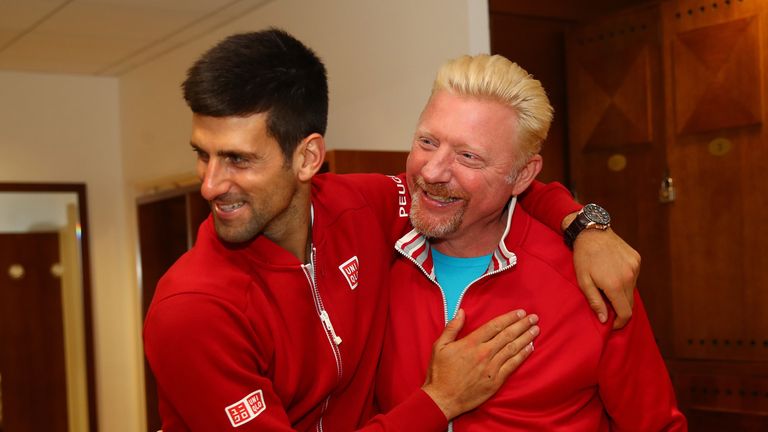 He recounted that "the goals we set when we started working together have been completely fulfilled, and I want to thank him for the cooperation, teamwork, dedication and commitment."
Initially Becker's response seemed calculated with a tweet thanking the Serbian with his crowning achievement this year in winning Roland Garros for the first time, and thus completing a career slam.
Becker later on disclosed that coaching the 12-time grand-slam champion had become more challenging. He blamed their split on claims that Djokovic had not been practicing hard enough over the past six months. Becker also lamented that after achieving his goal of winning the French Open, Djokovic's focus seemed to have wavered.
The Serbian star and coach ended a three years partnership that produced six grand-slam titles. Under Becker's watch, Djokovic doubled his tally of majors to 12, while victory in this year's French Open saw the 29-year-old complete a career Grand Slam and hold all four of his sport's premier singles titles at once.
Unfortunately, Djokovic lost form in the last six month yielding the ATP singles top ranking to Andy Murray. Speaking to Sky Sports on their split, Becker explained the reason for the split.
"It was mutual," he said.
"A decision like this does not happen overnight. It is a progress. I think the last six months have been challenging on many levels. Our hands were tied a little bit because we couldn't do the work we wanted to do.
"Success like this doesn't happen by pushing a button. Success like this doesn't just happen by showing up at a tournament. You have to work your bottom off because the opposition does the same."
Marián Vajda and Pepe Imaz may presumably continuing in his coaching team, Djokovic will need all the help he can get as he aims to defend his title for a third time, as well as targeting a record seventh title in Melbourne. And of course there is still the matter of reclaiming his spot at the top of the rankings.